​If you're a current serving member than you know that we're approaching the time of year when postings happen.You pack up and move to another location– maybe closer to friends and family, maybe further away.It's an exciting and a very stressful time to navigate particularly if you are undertaking online study at the same time.
The study momentum you had in the lead up can be derailed by getting family moved and settled into new routine and tasks like sorting out temporary or permanent accommodation. Then before you know it, a month has passed and you're behind in your study plan and your mindset is on anything but sitting down in front of your PC and getting back into the groove.
Here's 5 tips to help you to manage your online study commitments throughout the posting transition.
Tip: Revise your study goals – pay extra attention to keeping track of where you are at in your course material.
The study plan you started out with will need revision.Keep the same momentum up (weekly goals for monthly submissions) and you'll still be able to have that feeling of moving through the course work and towards your study goal.It might be slower than it was previously, but small progress is still progress – focus on small increments of work until you can bite off bigger bits.Think about your new daily routine until things get back to 'normal' – when can you fit in an hour or two – when the kids go to bed, or will it mean getting up an hour earlier than usual? We've got some helpful tips about goal setting here https://www.transformed.com.au/nathers/how-to-set-goals-and-make-them-happen/
Tip: Don't pack your study notes away- keep your study accessible to you – if you can keep them in a bag with you so you can access them easily and they don't get lost in transit.
You don't want to start from square one with your motivation by digging through boxes and losing study time looking for your notes or ideas for half-finished submissions. Have you kept your notes digitally? – It's a great idea to do that and ensure you keep a back-up on the cloud or on a clearly labelled USB or drive and keep it close by – not packed in the bottom of the 'office stuff' box that's still halfway across the state making its way to you.If you're in a rush, there's plenty of free and handy phone apps that can scan and store docs quickly (using the phone camera).
Bonus tip: Does your RTO have a Facebook group specifically for your course?This can be a great place to post questions and link up with your peers and assessor for help with study motivation to counteract the isolation that can occur with moving to a new place and maintaining study.
Tip: Make a study space or find one that suits externally.
If your kitchen table is full of containers and papers and the spare bedroom is knee high in kids toys and boxes than what better excuse to check out a quiet corner in the local café or park or utilise the local library for some uninterrupted study time (keeping in mind social distancing if the need still applies where you are).
Tip: Use different devices (if you have them)
Perhaps sitting down in front of your PC at the desk can't work for you right now…perhaps the desk is still in transit or waiting to be unpacked and re-assembled.
If you have a tablet, laptop or even a phone, odds are you can still access your learning material/ make notes and do the reading parts of your work.
Bonus tip:Ensure you save your password and log in URL across all the devices – there's nothing more frustrating than not being able to log in quickly and easily if you're using a different device.
Tip: Check if your RTO is offering webinars that are recorded as part of the online delivery for your course
These can be great to listen to and to get a handle on the course material quickly and cover off any key aspects for assessments.Put your earphones in and get stuck into unpacking a box!
​
Finally, remember this period is temporary and things will settle down so you can achieve a more regular (and less stressful) study flow again.
Check out some more tips for getting back into study (especially after COVID) here https://www.transformed.com.au/latest-news/5-tips-for-getting-back-into-online-study-after-the-madness-of-covid-19/
​
​
Contact us to see how we can assist you in selecting the right RTO aligned to your needs and how this study can translate to a meaningful post-service career:

​

Visit the WorkPath Australia Employment Program website to learn more about transitioning into your post-service career.​
​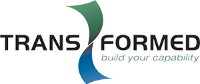 Vertical Scope Group are proud to have partnered with Transformed, Australia's leading Registered Training Organisation to help veterans seamlessly transition from the military. Transformed specialise in delivering nationally recognised, world-class training and offer veterans tailored study plans so that they can professionally upskill while still in uniform.
To learn more about how they can help you plan your civilian career please visit their website: www.transformed.com.au
Previous articles in this series
Missed an earlier article? You can catch up on our series below...
Part 1 - Veteran Transition - Planning your Transition
Part 2 - How do I transition from the ADF? Planning your personal life!
Part 3 - What skills will matter going into 2022 for employment and what will the employment landscape look like?
Part 4 - How to prepare for civilian employment
Part 5 - Selecting the right RTO and avoiding buyer's remorse
Part 6 - Types of employment and questions to consider for veterans
Part 7 - How to develop your personal profile and build your brand