Looking for Security Cleared People?
Vertical Scope Group are an award winning, trusted, reputable and expert, security cleared specialist, providing recruitment, contracting and consultancy services to government and corporate clients.
We are proudly 100% Australian owned, a Defence Industry Security Program (DISP) member, veteran employment enabler, supporter of Australia's First Peoples possessing an exclusive Indigenous Australian supply chain, and leader in diversity and inclusion with our WorkPath Australia program providing ICT and cyber 'employment pathways' for marginalised and underutilised groups.
We strive to become you're trusted partner nation-wide when it comes to security cleared recruitment, contracting, and consultancy services. Our aim is to ensure that you have access to exclusive ICT and cyber talent, and the security cleared people you need to grow your team, service contracts, and deliver sovereign capability and programs of national significance.
It is our approach which has led to VSG receiving a high number of positive 5-star Google Reviews and being nominated for a number of industry awards where we have been either a a finalist or winner, including winner of the 2021 RCSA Industry Awards for the 'Excellence in Social Purpose'.
We look forward to speaking with you and assisting your organisation!
​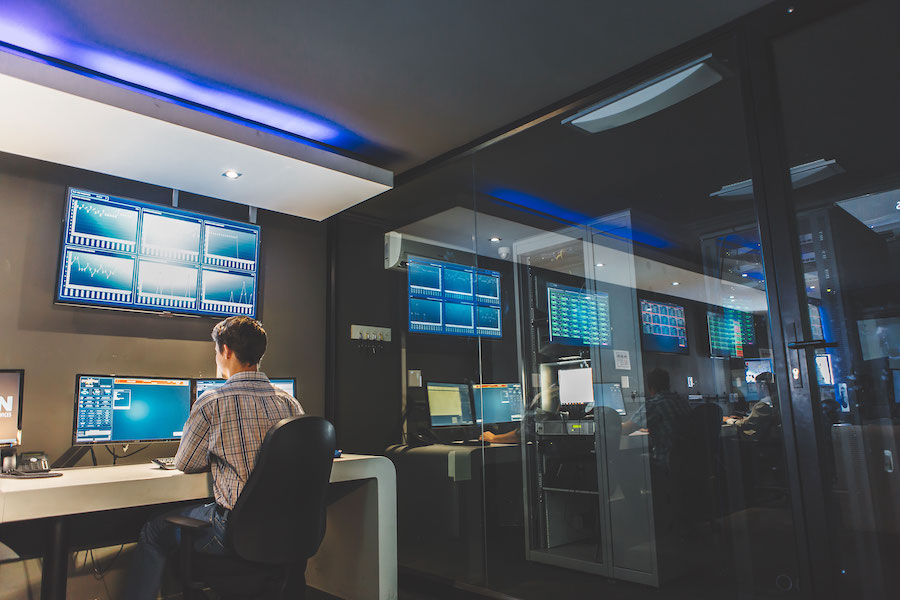 Awards
RCSA 2021 Industry Awards - Excellence in Social Purpose Winner

Defence Connect 2021 Awards – Start Up of the Year Finalist

RCSA 2022 Industry Awards - Excellence in Social Purpose Finalist

RCSA 2022 Industry Awards - Excellence in Candidate Care Finalist

RCSA 2022 Industry Awards - Excellence in Client Service Finalist

RCSA 2021 Industry Awards - Excellence in Candidate Care Finalist

Seek Annual Recruitment Awards 2021 – Best Diversity, Equity and Inclusion Initiative Nomination

Vincere Awards 2021 – Best in Candidate Experience Nomination

Vincere Awards 2021 – Recruitment Company of the Year Nomination
Recruitment

Expert/specialised

Executive search

Board search services

Recruitment process outsourcing

Capacity demand management

Dedicated talent pools

Consultancy

Proven ICT project delivery

Integrated life-cycle approach

Stakeholder engagement

Value for money solutions

Security-cleared workforce

Government and defence industry ready

Specialist

Direct access to 700+ TS PV consultants

Indigenous Australian supply chain

Psychometric testing

Board advisory services

Bid management and tender teaming

Veteran transition services
We promise to:

Present high-quality candidates and contractors to our clients

Work with our clients in good faith, understanding and prioritising their needs

Create innovative solutions to our client's complex workforce problems

We expect our clients to always provide:

Provide sufficient information (detailed Position Description or Work Order) for review and qualification prior to commencement

Provide feedback on any candidate either represented or interviewed within 3 days

Work with us cohesively and as your partner, to achieve a successful outcome

Allow for reasonable timeframes
| Client Services | Terms signed, VSG job exclusivity, detailed job description | Terms signed, non-exclusive job exclusivity with less than 3 other companies involved, detailed job description | Terms signed, non-exclusive job exclusivity, detailed job description | Terms signed, non-exclusive job exclusivity, limited or no job description provided | No Terms Signed |
| --- | --- | --- | --- | --- | --- |
| Dedicated expert head-hunter assigned to the role full time | Yes | ​ | ​ | ​ | ​ |
| Presentation of exclusive candidates | ​Yes | ​ | ​ | ​ | ​ |
| Dedicated consultant and point of contact assigned to the role full time | ​Yes | ​Yes | ​ | ​ | ​ |
| Advertising campaign (including paid promotion if appropriate) | ​Yes | ​Yes | ​ | ​ | ​ |
| Utilisation of VSG job-specific networks | ​Yes | ​Yes | ​ | ​ | ​ |
| Comprehensive sourcing strategy | Yes | ​Yes | ​ | ​ | ​ |
| Actively seek paid referrals | Yes | Yes​ | Yes​ | ​ | ​ |
| Weekly progress update | Yes | ​Yes | ​Yes | ​ | ​ |
| Australian Standards AS4811-2006 employment screening | Yes | ​Yes | ​Yes | ​Yes | ​ |
| Minimum of 2 reference checks | ​Yes | Yes​ | ​Yes | ​Yes | ​ |
| Candidates feedback within 24 hours of interview | ​Yes | ​Yes | ​Yes | ​Yes | ​ |
| Responses to enquiries within 24 hours (during business days) | ​Yes | ​Yes | ​Yes | Yes​ | ​ |
VSG recruitment, contracting and consulting services are utilised across all states and territories.
We utilise our nationwide capability to assist the Commonwealth, multinational companies and SMEs to achieve remarkable outcomes in short time frames.
We possess strong government, corporate and professional connectivity including direct access to 600+ PV cleared personnel which has enabled us to source industry-leading personnel for key customers including:
an international Security Operations Centre (SOC)

the Joint Defence Facility Pine Gap (JDFPG)

multiple departments in Australia's National Intelligence Community

a global satellite and space company's Asia Pacific Executive Branch
We regularly recruit, contract and provide our personnel into government departments including the Attorney-General's Department (AGD), the Department of Agriculture, Water and the Environment (DAWE), the Department of Foreign Affairs and Trades (DFAT) and the Australian Signals Directorate (ASD).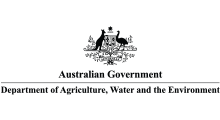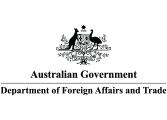 We have long-standing commercial arrangements with a range of multinational corporations, defence and national security contractors, cyber, ICT and engineering companies operating throughout Australia and globally.
We service a variety of additional clients which cannot be disclosed due to Non-Disclosure Agreement. We also support a variety of other government and corporate clients either directly or through subcontractor arrangements.
Case Studies
Federal Government Tender Teaming

In 2020, VSG were invited by a leading defence prime, to be a teaming member on a large $500 million Federal Government ICT Transformation Project. We were selected due to our connectivity and direct access to a large security cleared ICT personnel network.

Following a competitive tender process, we were successful in winning all six of the programs work streams, and we we're given responsibility of sourcing the program's ICT personnel resources.To achieve this, VSG developed a dedicated talent pool comprised of over 200 ICT professionals across Australia and utilising our WPA Program to create a pipeline of suitable talent to service this program. Prior to the programme commencing, we obtained Expressions of Interest and executed Non-Disclosure Agreements (NDAs) from over 40 personnel to assist VSG when this project commences.

Global Security Operations Centre Resourcing

During 2019, VSG had representing several highly skilled PV cleared candidates for Forward Deployed Software Engineer Roles with one of our United States clients based in Australia.

This activity resulted in their US parent approaching VSG to provide them with 28 qualified ICT and cyber personnel for their international Security Operations Centre (SOC). In response, VSG established a separate international business unit dedicated to undertaking a global proactive search and employing the personnel to service their SOC. To accomplish this, we completed a detailed, trans-national talent pipeline market map. We then successfully interviewed and secured over 28 SOC personnel who were subsequently screened and found suitable by our client.

Although this activity was heavily impacted by the COVID-19 pandemic, VSG successfully built a multi-faceted and highly skilled team comprised of the information security and cyber leads from banking and finance, critical infrastructure, software and security firms.

Investigation & Intelligence Resourcing

In 2020, VSG sourced 19 government accredited Investigators for Bull Roarers (Aus) Pty Ltd as part of their successful Sport Integrity Australia (SIA) Code of Conduct Review Panel submission. In order to source this highly specialised team, we undertook a national proactive search of qualified government investigators who possessed intelligence and law enforcement backgrounds. A detailed selection process then occurred, including thoroughly screening our network to select investigators who had extensive demonstrated experience conducting integrity, misconduct, and law enforcement investigations.

All investigators selected possessed a minimum Certificate IV in Government Investigations, current Working with Children Card and National Police Check. The team we procured for Bull Roarers had 253 years combined experienced and were ultimately selected by SIA after the competitive tender process.
​"Very Professional and responsive service."

Christopher Peattie

​"From first contact, the staff have been very prompt with their replies and have delivered clear instruction."

Sam Day

​"A highly professional group that delivers result to businesses and clients."

Aleks Stocki

​"Excellent Professionalism."

Bhaskara Rao Talluri
As a DISP member, we are trusted to provide a range of executive and recruitment management services in an above-the-line and below-the-line capacity.
Our outcomes are consistent with the APS values, Recruitment, Consulting and Staffing Association of Australia (RCSA) Code of Professional Conduct and the United Nations Audit Investigation Guidelines.
We have a track-record of sourcing personnel that have the highest standards of probity, using refined sourcing methodologies based on Australian and International Standards, fairness and equal opportunity legislation and Commonwealth policies.
Digital Marketplace

Invite/select Vertical Scope to service your next Government requirement via the Digital Marketplace: marketplace.sevice.gov.au/supplier/2574


Key Customers





​ ​

​ VSG are a highly compliant organisation, meeting all applicable Australian standards which relate to recruitment management and executive search services.
We have implemented:
​
AS ISO 31000:2018 Risk ManagementAS4811:2006 Employment ScreeningAS 4804:2001 Occupational Health & Safety Management Systems

Defence Industry Security Program Member

NIST SP-800 R4Security and Privacy Controls

Victorian Labour Hire
License: VICLHL02436

Recruitment, Consulting and Staffing Association of Australia Code of Professional Conduct

Discrimination in Recruitment Guidelines / Workplace Discrimination and Harassment Policy

ACT Labour Hire License: ACTLHL00000058

Signatory to the Prime Minister's Veterans' Employment Program

UN Office of Audit Investigation Guidelines
​
Our Process Methodologies
Our team adopt a refined, proven method for recruitment, sourcing and engaging highly skilled personnel. Our methodologies are designed to complement your organisation's values, build a strategic relationship where trust flows in both directions as we achieve timely and value for money outcomes.
| Future Ready | Strategic Enabler | Risk Mitigation | Market Aligned |
| --- | --- | --- | --- |
| Always up to date with the latest ICT trends and emerging skills​ | ​Established to respond to client's agile employment cycles | ​Fully compliant with commonwealth government policies and procurement process | ​Permanent recruitment and contracting fees in line with commercial market expectations |
| Extensive training development pathways to prepare candidates of today for the jobs of tomorrow | Scalable services to meet current and future client needs | Adoption of industry leading standards and qualifications | Direct access to exclusive candidates and emerging talent pools |
| Streamlined engagement model to enhance productivity | Ongoing strategic support | Track record of delivering solutions for clients within PSPF and DISP | Transparent communications with clients and stakeholders |
| Dedicated talent pools to address emerging skills shortages | Simple, seamless engagement model with stakeholders to ensure long term relationships | | Equal Opportunities and merits-based employment services |
Step 1: Planning

Prior to undertaking any sourcing activities, we consult with our clients to develop a clear understanding of the specific position, the role's requirements and how it fits within your organisational structure. We then use this information to prepare candidate information packs which include a detailed description of the position, it's requirements, and advertising material. During this stage we also develop a competitive, merits-based selection process which incorporates capability assessments and uses our psychometric testing partners (if required).

Step 2: Assessing

During the assessment stage, we will use the process outlined in Australian Standards AS4811-2006 Employment Screening to confirm a candidate's integrity, conducting background checks to ensure applicants meet your position requirements. To remove unconscious bias, we de-identify candidate applications and vet them comparatively based on the role's criteria. We conduct preliminary research, using capability based assessments, structured interviews and reference checks to substantiate candidates claims.

We then prepare a summary report of all candidates and an initial assessment of their suitability based on the job criteria and present this to you for review. All formal applications to VSG received written confirmation of receipt and all unsuccessful applications are notified by telephone if possible and in writing if they're not successful. We also attempt to provide applicants with feedback as to why they were unsuccessful in order to assist them with improving for future opportunities.

Step 3: Additional Assessments

VSG facilitate additional assessments for shortlisted candidates to address any requests from our clients including security clearance requirements. Some of the assessments we utilise include skills gap analysis, evaluating criteria responses, and psychometric testing. In the event psychometric testing is required, we use Talentlens and the Rogers Group to facilitate the appropriate tests.

Step 4: Decision & Ongoing Support

Once a candidates has been selected, we obtain all relevant personal information from the successful candidates and assist with the negotiation and presentation of a formal letter of offer. All personal information is treated in line with the Australian Privacy Principles, the Privacy Act 1988 (Cth), Australian Standards AS48-2011 Employment Screening, and the Defence Security Principles Framework (DSPF). At least two reference checks are also completed in line with our internal policies and Australian Standards AS48-2011 Employment Screening.

Following their successful engagement, we provide ongoing support to both you and the successful candidate via regular phone calls and communications at key milestones. To make the recruitment process efficient, personalised and supportive, VSG appoint a dedicated consultant whose responsibility is to maintain an open line of communication at all times with candidates and clients before, during and after the ful recruitment process.
​

Talent Pools

We are always on the lookout for in demand skills. When we find these rare individuals, we build relationships with them and actively seek to expand our database through networking events, providing CV support and free career advice during critical times. This approach has enabled us to cultivate talent pools of current and emerging ICT professionals.

Our talent pools contain information about each candidate, their relevant skills and which potential roles they are suitable for. We also take note of candidates who have performed well throughout a job application process, or were considered 'second choices' as these individuals may be suitable for future opportunities. By adopting this strategic approach which is not purely transactional, we are able to undertake market mapping to build a pipeline of talent for when it is needed.

VSG actively engage in social media campaigns to build dedicated talent pools and actively advertise our organisation. This has allowed applicants to upload their resumes and engage with us outside of the traditional job application process, building our database of professionals.

Once we have cultivated a sufficient amount of candidates, we nurture their candidates employment interests and provide them with professional upskilling through Registered Training Partners.We also extend upskilling opportunities to unsuccessful applicants to help prepare the people of today for the jobs tomorrow.
​



Proactive Search

As an experienced, proactive recruiter, we seek to increase access to in demand talent by actively sourcing candidates ahead of hiring demands, mitigating the effects of supply shortages for our clients.

We achieve this by developing ideal candidate profiles which are regularly benchmarked against qualified individuals. When a candidate matches one of these profiles, we secure them and notify our clients that we have a qualified professional that will enhance their future workforce capability.


​



Executive Search

VSG utilise a proven, pro-active executive search methodology using open source intelligence.

We create an in-depth market map of a sector, searching relevant associations, industry groups, professional peak bodies, government and other relevant directories, and making confidential enquiries within our vast government and corporate networks to compile a long list of suitable candidates. In addition, we actively seek referrals through our incentivised referral program, interrogate our extensive database, conduct multi-faceted searches across Australia and internationally, and post online and print job advertisements.