​One of the biggest decisions you'll have to make when choosing a post-service career is what type of employment to undertake.
There are many pros and cons (see below) to each type and you'll need to consider which is the best type for your career aspirations, lifestyle and financial situation.
You may also consider further studies to enhance your knowledge in your chosen field and provide better job prospects.
In this article we outline the key employment type differences and the questions you should ask yourself to make the best decision for you and your family.
​
What is the difference between permanent employment, casual employment & contracting?
There are three main types of employment the WPA program can assist with, permanent, casual and contracting. Ultimately, which choice you make will be determined by a number of factors, but typically contractors have a higher rate of pay and gain exposure to more varied experience at the expense of a certainty of ongoing work. It is recommended that you obtain independent legal advice and review the Fair Work website.
The key differences are summarised below:
Permanent

Casual

Contractor

You work as a member of staff on the organisations payroll

Permanent employment can be ongoing or fixed-term contract

You will have an annual salary, super will be paid into your nominated fund and you receive annual and sick leave and other benefits associated with permanent employment

Permanent employment traditionally has higher stability and a 4 week notice period

You receive a higher rate of pay than full-time employees to compensate for other benefits you don't receive (e.g. sick leave or annual leave)

There is no firm commitment about how long you will be employed for

You have an agreed hourly or daily rate which incorporates your superannuation

You work independently under an Australian Business Number (ABN) supporting an organisation that contracts you to assist with a specific project or task

You invoice the organisation for the hours you have worked to support them, and the organisation will subsequently pay you

You have a contract for services with an agreed hourly or daily rate

You have access to several tax deductions

You have more flexibility with your time
*Table has been adapted from the Fair Work website
​
Questions to consider
The questions below can assist you in deciding what the best employment option is for you and your family:
Self Employed
Full/part-time, buy a franchise, or create a business?

Have you got the emotional, physical, financial ability, and commitment to do this?

What do you know about business?

What do you know about risk?

Are you good at making decisions?

Have you got the management skills to manage a company?

Will you be able to avoid burnout?
Employed by another
What type of contract would you prefer?

Do you want to work for someone else?

How many hours per week do you want to work?

What do you know about risk?

What sort of company do you want to work for?

Do you want to work in the private or public sector?

Is shift work required?
Study
Is now the right time to study for the qualification you have always wanted?

Can you afford to study full-time? If not, do you qualify for a student loan and financial assistance?

Can your partner, spouse or family member support you financially?

Have you got a career plan you will use this qualification for?

Can I study by distance?

Do I need to move cities to complete this qualification?
Working in the Government sector
There are similarities between working in the ADF and the Government sector. For example, both sectors have a strong team focus of supporting Australia, place an emphasis on governance, risk and compliance and observing Workplace, Health and Safety Practices. Many government roles also require a security clearance which ADF members will already possess, giving you an advantage over other candidates. Australian Public Service (APS) employment can range anywhere from working on Defence related programs, to community-based initiatives and span Federal, State and Local government departments.
​
Previous Articles in this Series
Missed an earlier article? You can catch up on our series below...
Part 1 - Veteran Transition - Planning your Transition
Part 2 - How do I transition from the ADF? Planning your personal life!
Part 3 - What skills will matter going into 2022 for employment and what will the employment landscape look like?
Part 4 - How to prepare for civilian employment
Part 5 - Selecting the right RTO and avoiding buyer's remorse
​
Contact us to learn more about the benefits and the types of opportunities available for each employment type.

​

Visit the WorkPath Australia Employment Program website to learn more about transitioning into your post-service career.​
​
​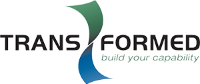 Vertical Scope Group are proud to have partnered with Transformed, Australia's leading Registered Training Organisation to help veterans seamlessly transition from the military. Transformed specialise in delivering nationally recognised, world-class training and offer veterans tailored study plans so that they can professionally upskill while still in uniform.
To learn more about how they can help you plan your civilian career please visit their website: www.transformed.com.au