A long and rewarding career is dependant on effectively planning the key goals or milestones you want to achieve throughtout the journey. Much like in your ADF experience, having a structured and measurable approach towards this plan will help you stay on track and miminise any surprises. Keep in mind, a plan is just that - there may be twists and turns along the way but it's important not to lose sight of the 'end goal' you set.
When you make the decision to discharge from the ADF, it is important to ask yourself the following questions:
ƒ What kinds of tasks do you enjoy doing?

ƒ What field or industry do you like the sound of?

ƒ What milestones do you want to achieve in your civilian life?

ƒ What career would I like to forge?

ƒ What transferable skills do you possess which would assist you in a civilian role?
Answering these questions will help you identify your dream job and get a better understanding of what kinds of jobs you may enjoy doing. Once you have an idea of your ideal role, you can begin working backwards to identify how you can eventually be employed in your desired job. Using job platforms like LinkedIn, Indeed, Jora and Seek to search up your desired job will give you a better indication of the career pathway involved and provide open source intelligence about daily tasks, remuneration and job perks.
For example, let's look at the career path for an ADF Information Systems Technician looking to build a career around becoming a Systems Architect, a senior role which is obtained after several years of IT experience.
An ADF veteran looking to become a Systems Architect could begin with an entry level IT role before progressing along their career pathway:
IT Support Analyst (1-2 years' experience)

IT Systems Administrator (3-5 years' experience)

IT Systems Engineer (3-5 years' experience)

IT Systems Architect
The importance of staying positive
Staying positive during the transition process can be challenging. However it is important to stay professional and upbeat during the process. Don't be disheartened if you do not get the first employment positions you apply for as this is normal in the civilian sector. Stay persistent and always ask for feedback on unsuccessful applications. Remember to take the time to relax, catch up with friends and reflecting on your achievements in the ADF as this may help you stay positive. You have begun your pathway to an exciting new career and it is important to remember that!
Create a professional upskilling plan
Achieving your dream role requires patience, regular upskilling and continuous learning. Some of the skills you need will be obtained through work experience over time while other aspects of your professional development will need formal qualifications. The WPA program have a network of registered training providers that can assist you with discounted courses.
​
​
Thank you to our WorkPath Australia participants for your help in the creation of this article. If you have any tips to assist veterans in making their transition as seamless as possible, please let us know!
If you need advice planning your career and are interested in a ICT or Cyber career, contact us today.

Visit the WorkPath Australia Employment Program website to learn more about transitioning into your post-service career.​
​​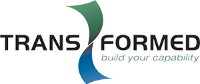 Vertical Scope Group are proud to have partnered with Transformed, Australia's leading Registered Training Organisation to help veterans seamlessly transition from the military. Transformed specialise in delivering nationally recognised, world-class training and offer veterans tailored study plans so that they can professionally upskill while still in uniform.
To learn more about how they can help you plan your civilian career please visit their website: www.transformed.com.au