Supporting Veteran Transition
In Australia, between 5,500 and 6,000 Australian Defence Force (ADF) members leave the military each year. Unfortunately 30.2% of these veterans are unemployed, and 19% underemployment according to the Department of Veterans' Affairs Transition Taskforce, highlighting the difficulty veterans face in finding meaningful civilian employment. A key reason for this is the disconnect between translating military experience into a corporate setting, and a misconception of the value veterans can bring to the workforce.
We experienced this challenge first hand when one of our veteran candidates was represented pro bono to over 22 separate companies unsuccessfully due to a lack of non-military experience. For example, if a veteran wanted to obtain an ICT Service Desk Analyst role, they were often overlooked because of their limited experience, despite their attitude, aptitude and work ethic. Unless a veteran had worked extensively in IT in the military, they did not have the pathway to enter into this industry.
There was also a disconnect between the perception of a veteran employee and the diversity they could actually bring to an organisation. Many employers we spoke to, did not understand the complexities associated with military life including the need to be adaptable, fast thinking, resilient and determined. Their military experience was perceived to be substantially different to a civilian career, despite the fact that the ADF has a similar structure to a large corporate organisation, possessing administration, IT, legal and WHS divisions. This perception was compounded by the lack of formally recognised qualifications ADF members receive while operating in the military.
At the same time, the veterans we worked with were struggling to translate their military experience into their CV and during job interviews. For many veterans, they still wanted to serve their country and protect Australia, but did not know what civilian pathways existed. As a security cleared recruitment company and a signatory to the Prime Minister's Veterans' Employment Program, we were frustrated with these challenges in finding meaningful employment for veterans and so we created the WorkPath Australia (WPA) Program to overcome this.
​
What is Workpath Australia?
WPA is an award winning program designed to increase veterans' access to ICT and cyber employment pathways. The WPA program enables veterans to seamlessly transition out of the military by organising free ICT traning courses for participants with Registered Training Providers (RTOs). This program is allowing veterans to utilise their ADF skills to further assist Defence in a civilian and corporate setting.
The aim of WPA is to increase veteran's inclusion in the workplace, including equality of opportunities for them and highlighting the diverse values they can bring to civilian employers. To achieve this, our program uses a structured plan for increasing workforce diversity by working with employment partner's HR, Talent and Project teams to develop roles which are mapped to ADF experiences.
This enables us to work proactively with WPA participants up to 24 months out from their discharge and organise formal qualifications for them. A recent example of this was creating an ICT Systems Administrator role with a multinational company which has modified to match the experience and skills of an ADF Information Systems Technician. To increase positive outcomes within our program, we work closely with veterans to identify their strengths and weaknesses and what they would like to achieve in their civilian career. We then match this with our employment partners values and corporate culture to ensure a synergistic relationship.
For example, WPA has assisted transitioning veterans in obtaining an ITIL v4 certification and gaining employment in Service Desk Analyst roles with the Australian Signals Directorate. The WPA program has enabled our team to make a tangible difference to the lives of veterans, including giving some participants 'a purpose' through the establishment of career goals and a pathway to achieve civilian career success.
Program 4 Key Steps
Step 1
Identification

1. Identification

The WPA team will work with you to identify your interests, strengths and establish the opportunities and organisations you want to work for and are aligned to. A dedicated Program Success manager will help you navigate your ADF transition up to 24 months from discharge.​

​Step 2
Selection

2. Selection

Once a meaningful employment pathway for you has been identified, we guide you through the assessment and interview process and any specific security clearance requirements with the WPA partner. If successful, you will receive a Conditional Letter of Offer, outlining the requirements for you to successfully join the organisation.​

​Step 3
Pathway

3. Pathway

You commence your pathway towards meaningful employment. Any training, certification and security clearance requirements outlined in your job offer must be completed prior to joining the organisation.​

​Step 4
Placement

4. Placement

Upon meeting your employment conditions, you commence transitioning from the Australia Defence Force or current employer and begin your exciting new career!
Ensure a seamless transition from the ADF into meaningful employment

Utilise your security clearance and transition into aligned industries

Find meaningful corporate and government employment pathways

Enhance and adapt your existing skills to new enviroments

Identify the right training programs for your new career

Access our extensive professional network

Ongoing support throughout the program

Join veteran-friendly employers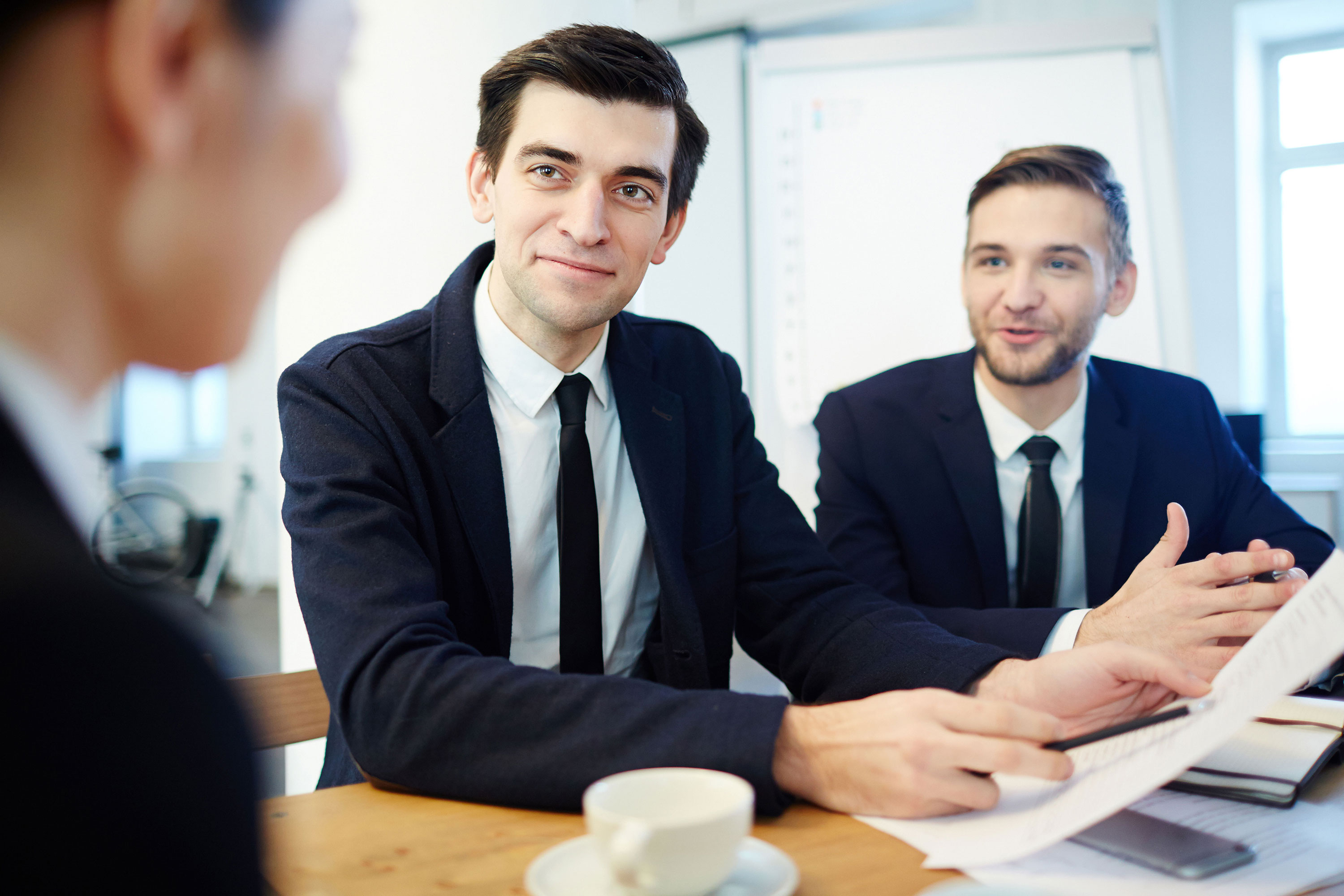 Vertical Scope Group is proud to have the world's leading provider of enterprise open source solutions join our award winning WorkPath Australia program.
This strategic collaboration between WorkPath and Red Hat aims to provide veterans with dedicated ICT employment pathways, solving a common, security-cleared workforce challenge that many Australian companies face.
"There is a strong alignment between Red Hat's commitment to building a better foundation for the future of IT using the principles of open source, and WorkPath's aim of preparing the people of today for the jobs of tomorrow."
Max McLaren - Red Hat ANZ - Regional Vice President and General Manager
Churchill Education

​VSG have partnered with Churchill Education to offer our WorkPath Australia participants access to nationally recognised qualifications. Since 2006 Churchill has been assisting transitioning veterans to convert their military experience into civilian qualifications through Recognition of Prior Learning (RPL).

International Institute of Business Analysis

​The International Institute of Business Analysis (IIBA) is a leading global provider of ICT< cuber security and Business Analyst certifications. VSG have partnered with the IIBA to provide participants with access to the latest certifications and exams to be fit for purpose for employment opportunities.

ILX Group

​ILX Group have assisted us with organising training and bespoke solutions for our employees and contractor personnel. ILX deliver ICT and cyber training to people in 97 countries across 5000 organisations world-wide and has offices in the UK, Australia, New Zealand, USA and the United Arab Emirates.

Pro Leaders Academy

​VSG have partnered with Pro Leaders Academy, who are an Australian Registered Training Organisation and a leader in government procurement, contract management project management, business management and leadership development with over 30 years of professional training and consultancy experience.

Transformed

VSG has partnered with Transformed, ​Australia's leading Registered Training Organisation that specialises in delivering nationally recognised, world-class training and accreditations.

The Rogers Group

​The Rogers Group and VSG's provider of personnel assessments, psychometric testing and selection services. They offer the broadest range of psychometric tests available, backed by a tailored consultation approach that is second to none.
$1,000 Referral Program
VSG are a network focused business who strive to attract the best available talent in the market. We want to actively encourage and reward our network for referring in demand and high calibre veteran candidates to us so if you know someone who needs our assistance, could fill one of our live jobs or is simply exceptional, please refer them to us and you may be eligible to receive our referral bonus.
if you refer them and they are successfully placed, you will receive a generous $1,000 EFTPOS Gift Card.
Program Reviews & Testimonials
Liam O'Brien
Royal Australian Navy - Communications Information Systems Sailor
WorkPath Australia Pariticipant - Deloitte Cyber Pathway
​
​"Throughout my relationship with VSG, they have always been able to identify and address my employment desires.

From the first consultation, through to interviews and contract negotiation the service I have received has always been prompt and direct. The team at VSG were able to identify a contract that I had significant interest in and ensure that the role had movement to allow for my career development. From beginning with VSG I have jumped substantially in income and responsibility in under 24 months, moving from a SFIA 4 to SFIA 5.

VSG is a company that cares for their candidates and personnel. Most recruitment firms in Canberra have been labelled 'body shops' meaning that they are only in it for a quick dollar and don't care for their contractors. VSG is available for when I need them. Whether it be by email, text or phone - I always get a response in a timely fashion.

VSG is unique due to the massive opportunities that it provides. This includes training, support and a whole lot of information for potential candidates. Most firms will only start to reveal to you information after making a call, which is frustrating as they continue to hound you. VSG makes it easy with their new website for current and new candidates to make an informed decision prior to making the leap.

Throughout the recruitment process VSG has always kept me in the loop. Throughout COVID, VSG went above and beyond to ensure that not only I was kept employed, but to also check in to ensure that If I needed anything. It was important to me that I knew that they were there. I have been with VSG for almost three years and to be honest, I see many more great years ahead with this company."

​Sean B.

"The WorkPath Australia program offered by Vertical Scope Group greatly sets VSG not only aside but well above other recruitment agencies. I was first exposed to VSG and the WorkPath Australia program through a LinkedIn advertisement. In essence, VSG were offering pathways to not only gainful employment but fruitful careers to veterans within areas in which they would be able to not only harness their military experience but gain qualifications within the technical space as well. In essence, Vertical Scope Groups focus is not on jobs but rather assisting veterans in their establishment of fulfilling careers upon leaving their service.

Within approximately four hours of expressing my interest, I received a phone call from the VSG CEO, David Jam introducing himself and highlighting opportunities for employment as well as options for career pathways and progression in addition to focus areas to enhance qualifications to achieve career goals. Within a fortnight of our first phone call, David and his team at VSG had arranged an interview with a client within the Government as part of a provision of services. Upon the successful outcome of the interview stage, David was in frequent contact with me regarding the nature of the role I would going into and providing me with guidance on how to best prepare.

It is my personal aspiration to move into the realm of Cyber Threat Analysis and David and the wider VSG organisation have been very accommodating in the sense they have allocated a budget for training and have been in frequent contact regarding my career goals. I have also been provided many options and models on what sort of career progression path I could follow. In short, Vertical Scope group have demonstrated from the moment | expressed my interest in the WorkPath Australia Program that they are interested in my future career development and my personal wellbeing within VSG and the client within Government."

Sam S.