​Plan Early
Leaving the ADF is a life changing event for you and your family.
It will impact all aspects of your life from your housing, income, education and financial situation to your friends and family. It is important that you talk with the ADF about the transition process as early as possible so that you can get an understanding of what kind of transition timeline you will have.
The reality is that you need to prepare for your civilian employment as early as possible. The best way to ensure a successful transition from the ADF into civilian life is by planning early, ideally 6 – 18 months prior to when you are planning to discharge. This will give you plenty of time to organise your civilian lifestyle, identify a career path and obtain any qualifications that will assist you in reaching your employment goals. A great place to start is utilising the Defence Community transition support services which include transition seminars and workshops. It is also important to consider how you will maintain some connection to Defence in order to maintain friendships while you transition.
Seek transition advice
Transitioning from the ADF can be challenging. As a result, it is important to speak with other members you know that have transitioned and speak to them about how they managed the process. Building a strong support network with your friends, colleagues, and discharged veterans can make a big difference. It is also important that you understand the Government funded transition resources which can assist you and how the ADF transition process works.
Government Funded Transition Resources
The following are government resources which veterans can access:
What is the ADF's suggested Transition Process?
The ADF have invested heavily in creating a number of resources and schemes to assist your transition.
It is important that you review these initiatives so you can be best informed and make the best decisions possible for you, your transition, and your career. These initiatives supplement and compliment the other activities mentioned in this web series which you should also be aware of.
Talk with family and friends about transitioning

Submit your forms with the ADF (e.g. AC853 if voluntary discharge)

Contact the ADF transition centre

Attend an ADF run career planning session

Complete any follow up actions post career planning session

Attend an ADF run coaching session

Attend a final ADF transition session
The above transition process runs in conjunction with other government run transition programs like the Career Transition Assistance Scheme (CTAS) and the Defence Force Transition Program (DFTP) which are summarised below.
Defence Force Transition Program (DFTP) / Career Transition Assistance Scheme (CTAS)
Defence have recently revamped their transition resources to assist veterans more effectively.
This includes facilitating training programs, specialist advice and financial support via the DFTP. The DFTP has recently been introduced as a replacement to the Career Transition Assistance Scheme (CTAS).
Under the DFTP there are no longer any entitlement tiers based on time served, and the transition process is managed in consultation with an ADF Transition Coach to help tailor the process for an individual veteran's needs.
For further information about the DFTP, please email dmfs.tcsvictoriatasmania@defence.gov.au or phone 03 9200 0171
These government run programs will assist you in preparing for civilian life, however it is important to do your own diligence and speak to veterans who have successfully transitioned, engage with recruiters like Vertical Scope Group and think carefully about what you would like to achieve as a civilian.
​
If you need advice planning your transition and are interested in a ICT or Cyber career, contact us today.

Visit the WorkPath Australia Employment Program website to learn more about transitioning into your post-service career.​
​
​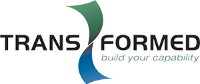 Vertical Scope Group are proud to have partnered with Transformed, Australia's leading Registered Training Organisation to help veterans seamlessly transition from the military. Transformed specialise in delivering nationally recognised, world-class training and offer veterans tailored study plans so that they can professionally upskill while still in uniform.
To learn more about how they can help you plan your civilian career please visit their website: www.transformed.com.au