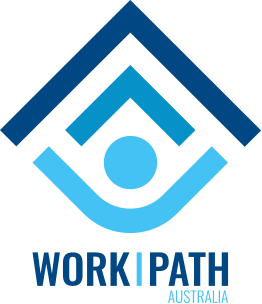 Transitioning veterans into post-service careers
Build on your military information systems, communication and technical experience
WorkPath Australia (WPA) helps veterans forge a meaningful post-service career.
WPA is an innovative ICT and cyber training and employment program designed to assist transitioning veterans in finding meaningful security cleared employment opportunities.
We developed WPA as a solution to the challenges veterans faced in applying the technical skills they have learnt in the military in a corporate and government environment.
As a Participant in the WPA program, you can maintain your security clearance and apply the knowledge learned in the Australian Defence Force (ADF) across a range of roles in aligned industries. We give you the opportunity to enhance and adapt your existing skills in new environments.
We work with you to identify your career goals and partner you with a multi-disciplinary team that values your military experience and is experienced in successful veteran transitions.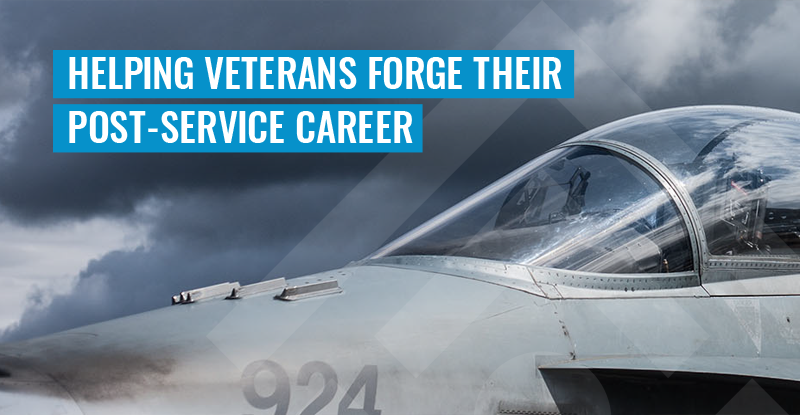 ​
Program Advantages
Ensure a seamless transition from the ADF into meaningful employment

Utilise your security clearance and transition into aligned industries

Find meaningful corporate and government employment pathways

Enhance and adapt your existing skills to new environments

Identify the right training programs for your new career

Access our extensive professional network

Ongoing support throughout the program

Join veteran-friendly employers

​
Veteran Participants We Assist
Due to our strong connectivity with Employment Partners operating within the National Security environment, WPA has a higher demand for participants with an existing PV security clearance or a PV clearance that can be re-activated.
WPA is for all veterans and will be expanded to encompass more than just ICT and cyber opportunities as it continues to grow and partner with additional veteran-friendly employers.
At this point in time, we have found that veterans with experience in the following roles have been more successful in our program due to our Employment Partner's focus on ICT and cyber opportunities.
Veterans coming from:
Information Systems Technician

Cyber Analysts

Cyber Warfare Operators

Electronic Warfare Operators

Signals Operators

Intelligence Analysts
WPA will assist you to navigate your transition from the ADF up to 24 months from your intended discharge date and we invite all veterans with security clearances to submit an EOI.
We will endeavour to assist all veteran applicants where possible, noting the program's current scope and intake limit.

​
Vision
​To strengthen Australia's sovereignty by increasing the number of highly skilled security cleared personnel capable of servicing the National Security sector and associated industries.


Mission
Our mission is to nurture and expand Australia's security cleared workforce by providing innovative training and meaningful employment opportunities for participants.
WPA assists organisations to employ transitioning Australian Defence Force (ADF) veterans and professionals aligned to National Security values and objectives.


​Values

Diversity
An inclusive program, with a focus on employing veterans, Indigenous Australians, women and graduates.



Innovation
A unique solution that increases employment opportunities for participants within Australia's leading government and corporate organisations.
​

Integrity
Providing employment pathways for individuals strongly aligned with National Security values.
​

Trust
Entrusted by our partners and participants to deliver meaningful employment outcomes.
​

​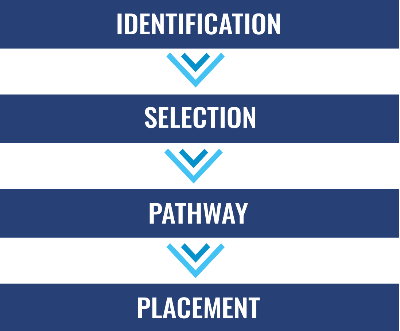 Program 4 Key Steps
​1. Identification
The WPA team will work with you to identify your interests, strengths and establish the opportunities and organisations you want to work for and are aligned to.
A dedicated Program Success manager will help you navigate your ADF transition up to 24 months from discharge.
2. Selection
Once a meaningful employment pathway for you has been identified, we guide you through the assessment and interview process and any specific security clearance requirements with the WPA partner. If successful, you will receive a Conditional Letter of Offer, outlining the requirements for you to successfully join the organisation.
3. Pathway
You commence your pathway towards meaningful employment. Any training, certification and security clearance requirements outlined in your job offer must be completed prior to joining the organisation.
4. Placement
Upon meeting your employment conditions, you commence transitioning from the Australia Defence Force or current employer and begin your exciting new career!

​
How much does the program cost?
​The WPA program is free for all veteran participants to join.
All participants must undergo a screening process prior to being accepted into the program to ensure alignment with National Security sector values, skills and experience.
Spaces in the program are strictly limited.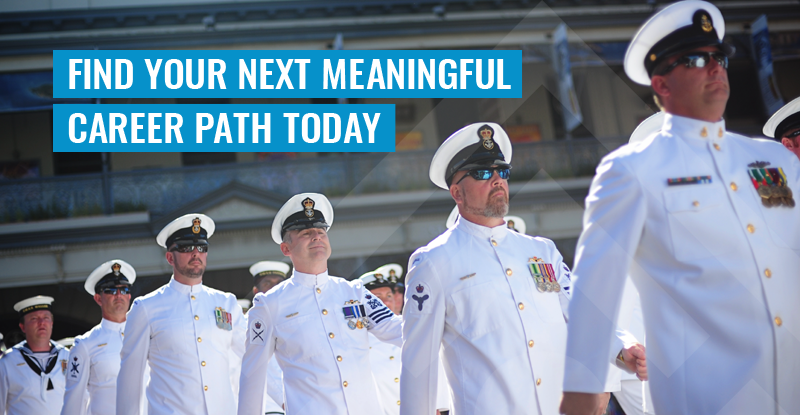 ​
Available Pathways
The WPA team have found that there is strong demand for PV security cleared and non-PV cleared participants for the following roles:
Business Analyst
A Business Analyst (BA) works with users and stakeholders to formulate and document business requirements. This includes requirements gathering and analysing business and technical functions, processes, procedures and work practices. You can become a technical BA or a functional BA. Intelligence Analysts and well suited to entering into Business Analyst opportunities.
Cyber Analyst
A cyber analyst works on the monitoring, maintenance and protection of an organisations information communication and technology (ICT) assets. This can include protecting databases, customer information or corporate files. A cyber analyst is required to examine and identify weak points in an organisations security, develop and implement solutions and respond to security issues. Veterans with signals experience and a desire to learn are well suited for this role.
Project Manager
Project Managers plan, organise, direct, control and coordinate projects. They are accountable for day-to-day operations of resourcing, scheduling, prioritisation and task coordination, and meeting project milestones, objectives and deliverables within agreed timeframes and budgets. ADF officers and participants with experience on large projects are well suited to this role.
ICT Systems Administrator
Systems administrator are back-end IT specialists responsible for the installation, configuration, and maintenance of ICT operating systems which are typically Windows, Linux or Red Hat. The role involves server-side operations and troubleshooting tasks that support business-critical and development activities and systems adminstrators are required to manage the planning, development and enhancement of systems and processes to improve an organisations processes. Information Systems (IS) technicians are well suited to become systems administrators.
Software Developer
A software developer solves complex problems by building and creating software solutions. They work with a broad range of technology and programs to help achieve business outcomes. This can include the designing, testing and augmenting of software components to contribute to the development of applications and systems critical to an organisation. There are a variety of coding languages used across government and corporate environments which makes this role well suited to participants with previous ICT experience.

​
Become a participant or partner...​

​
Employment Partners
WPA has partnered with leading corporate and government organisations within the National Security sector to offer participants meaningful employment pathways.
This includes:
Government Departments

Leading ICT companies involved with software, big data

Defence Contractors

Engineering Firms

Intelligence Organisations

WorkPath Australia Charity Partner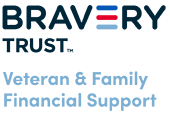 WPA has partnered with Bravery Trust as a charity partner of choice.
Bravery Trust provides emergency financial relief to serving & ex-serving members of the Australian Defence Force who have a serious injury or illness as a result of their service.