A training & employment program for all Australians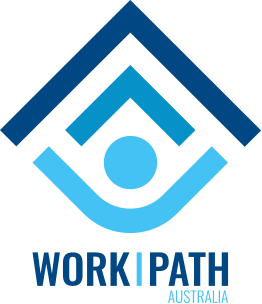 Designed to increase the participation and employment success of Veterans and transitioning Australian Defence Force (ADF) members, Australia's First Peoples, Women and Students in Government and Commercial sectors; measured in job placements.
We will consult and work with employment partners to increase the diversity of their workforce and the success of their organisation through their participation in WorkPath Australia.
We are passionate about making a positive difference in society and developing the true potential of all Australians. We aim to 'bridge the employment gap' for these groups, put them on a 'WorkPath' to meaningful employment whilst ensuring they are 'job ready'.
​
Industry opportunities
Australia's First Peoples
In 2016, the Australia's First Peoples employment rate was at 46.6%, falling from 48.0% in 2006; compared to the non-Australia's First Peoples employment rate of ~72.0% in 2016.

Female Australia's First Peoples employment rates continue to improve, up from 39.0 per cent in 2006 (excluding CDEP) to 44.8 per cent in 2016. Participation rates have also risen, although this has been offset by Australia's First Peoples men increasingly dropping out of the labour market.
Reference: Australian Government, department of Prime Minister and Cabinet - Closing
the Gap 2018 report
Women
Women comprise 47.0% of all employed persons in Australia; 25.6% of all employed persons are women working full-time, and 21.4% are working part-time* (ABS 2019, Labour Force).

Women constitute 37.3% of all full-time employees and 68.1% of all part-time employees (ABS 2019, Labour Force).
Reference: https://www.wgea.gov.au/data/fact-sheets/gender-workplace-statistics-at-a-glance
Only 16 per cent of the qualified STEM population are women.
Reference: http://www.professionalsaustralia.org.au/professional-women/wp-content/uploads/sites/48/2018/08/2018-Women-in-STEM-Survey-Report_web.pdf

ADF Members and Veterans
​In 2018, the unemployment rate of veterans was ~30%

30% of those who were employed were taking home less in wages than what they were in the ADF.
Reference: https://www.sbs.com.au/news/veteran-jobless-rate-hits-30-per-cent
Nearly 60% of veterans in the APS were aged 45 to 59 years.

The top 8 areas of APS work undertaken by veterans were: Compliance & Regulation, Service Delivery, Adminsitration, Project & Programme, I.C.T., Engineering and Technical, Human Resources, and Intelligence; making up 73.1% of the total veteran APS workforce.
Reference: http://www.professionalsaustralia.org.au/professional-women/wp-content/uploads/sites/48/2018/08/2018-Women-in-STEM-Survey-Report_web.pdf
​
What WorkPath Australia will achieve
Any meaningful training and employment program should measure its success on the success rate of its participants to achieve meaningful employment. WorkPath Australia will measure our success in employment outcomes and jobs created for our participants.
​
How it works
WorkPath Australia (WPA) Training and Employment Program adopts a systemic approach harnessing collaboration and partnership from a wide variety of stakeholders and champions who share the WorkPath Australia vision. Some elements can be immediately enacted, others will require systemic change; all will require the commitment of Government and Industry to this program.
1.
Identification
Early identification and registration of participants via WPA Representatives, Partners, Sponsors, Ambassadors & Supporters, Government bodies, Educators, Academia & VET sector, NFP's, Charities & Organisations aligned with the WPA vision. Registration in the program initiates awareness of different opportunities and pathways participants can take to achieve meaningful employment.
2.
Selection
​Participants are evaluated through a range of means to assess current competencies and alignment to potential employer requirements. Employers are involved in the process as intensive or hand-off as they desire. Once all parties are satisfied, employers will offer the participant a conditional letter of employment and an agreed upon pathway to employment identifying additional training for job readiness or other requirements whether it be formal education augmentation, certification, soft skills training or attaining a certain level of security clearance.
3.

Pathway
Participants commence on their pathway to the employer, consisting of training, mentoring, milestones and regular contact between WPA, the employer and the participant to confirm progress until employment criteria has been met. The employer initiates sponsorship of the participant's security clearance if required.
4.

Placement
Participants having completed their pathway and achieved the requirements for employment are then placed with the employer. Additional support, mentoring and training are offered with regular follow ups conducted by WPA during their first year and subsequent years to ensure employment success for all parties.
​

​
Become a participant or partner...
Please complete the form below and we will be in touch regarding the WorkPath Program.
You can also reach us on
1300 447 377